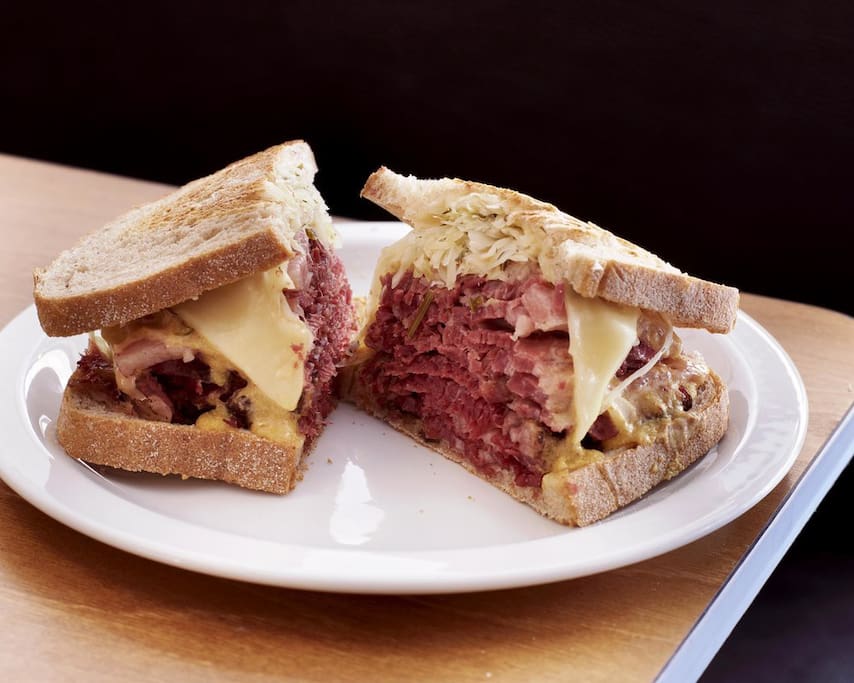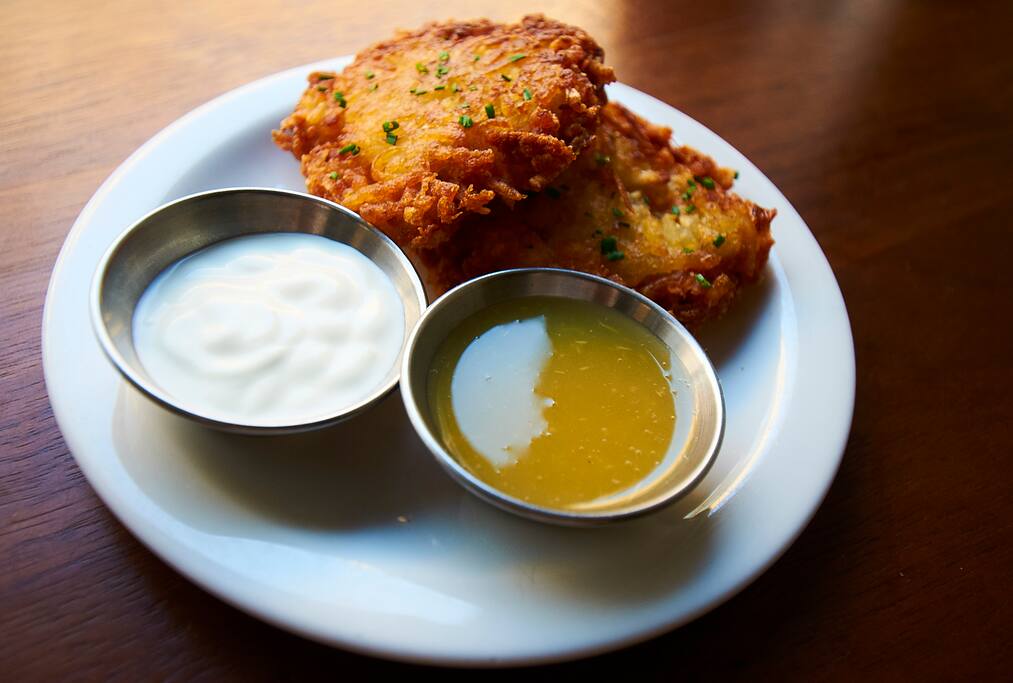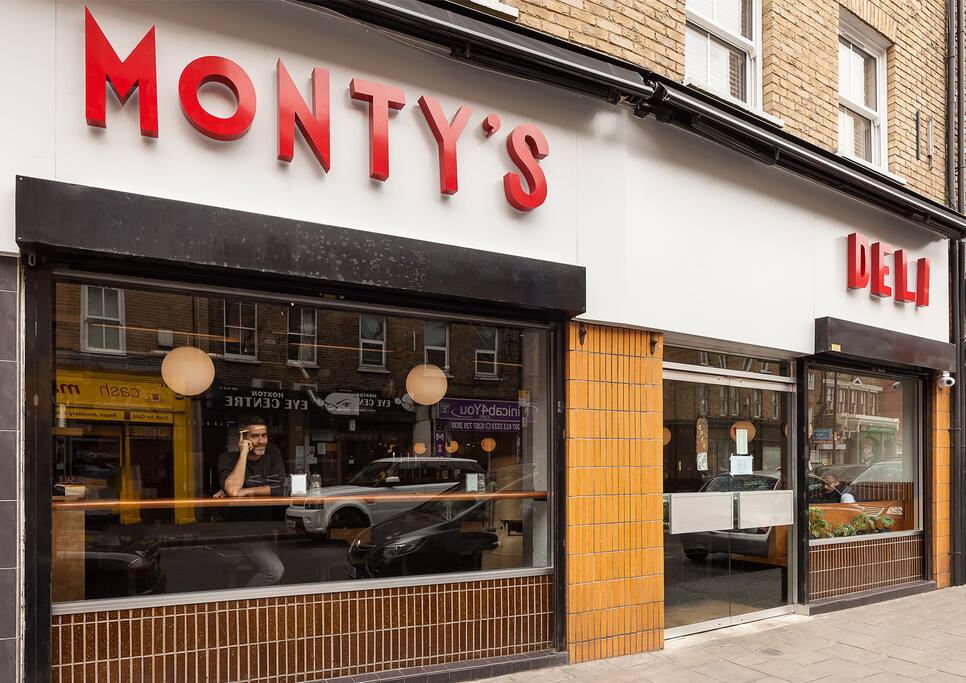 Yerel halktan 7 kişi öneriyor
·
Tahmini fiyat 2/4
One of the only places in Britain to make their own salt beef and pastrami, Monty's Deli is proud to produce everything by hand. They bake the bagels, they cure the meat, they make the mustard, they've even developed a rye bread to complement their award-winning sandwiches. Like Katz's in New York, and Langer's in LA, the recipes are closely guarded secrets, and the portions are generous.
Çalışma saatleri durumu

Kapalı · Açılış saati Sunday 11:00 AM
A great Jewish Deli that makes amazing salt beef bagels with homemade mustard for a snack on the go or a sit-down meal in the evening. This was a great market stall that crowd funded a restaurant with a super trendy crowd.
Cram in a bagel-load of New Yoik food culture at this much-loved sandwich specialist. There's a fair bit to choose from, but the homemade salt beef is the star, although whatever you opt for it'll be spilling out of your sarnie, just the way it should be. The venue even looks and feels for all the…