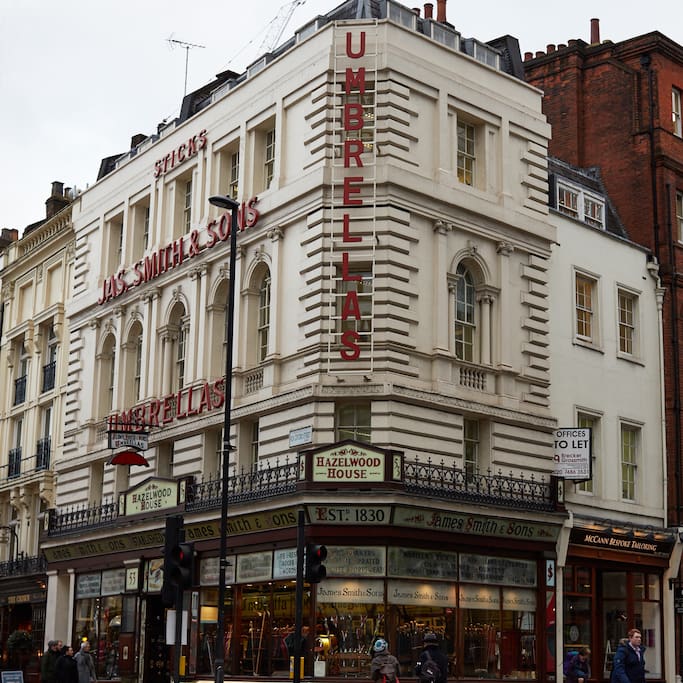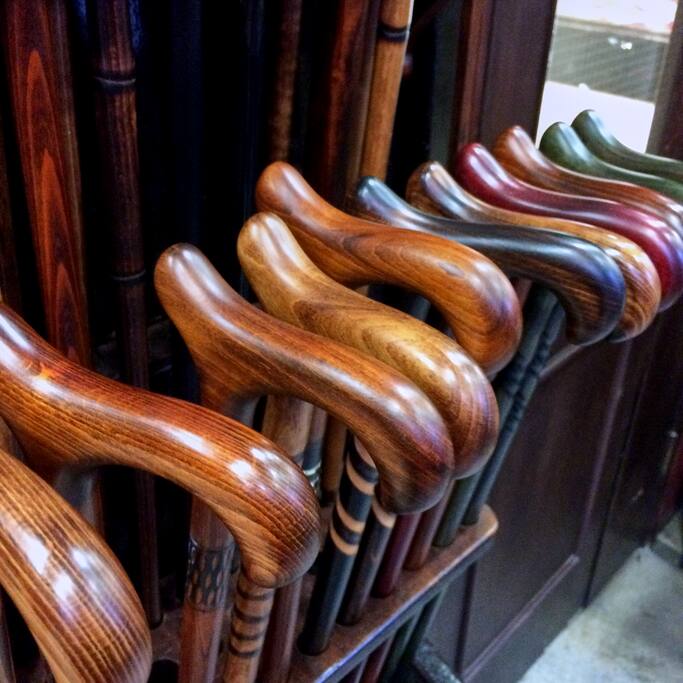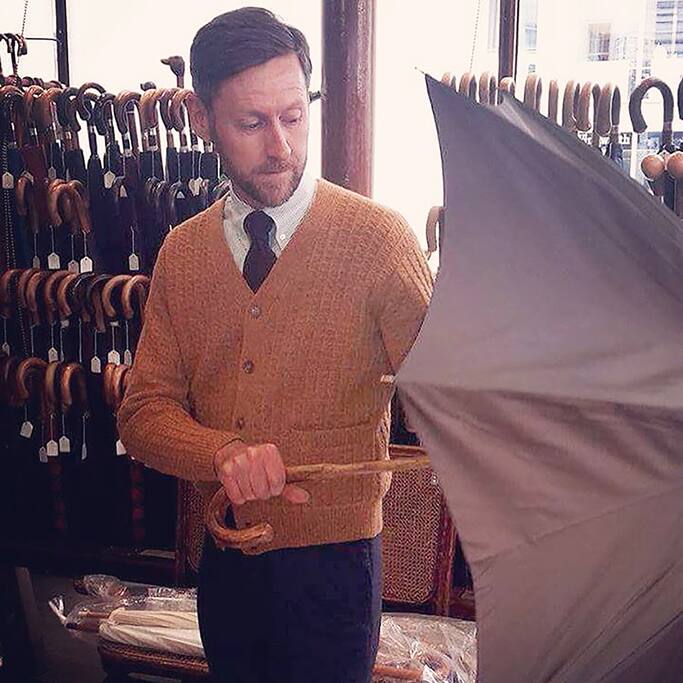 Yerel halktan 4 kişi öneriyor
·
Tahmini fiyat 3/4
Yerel halkın önerme nedeni
A good umbrella is a must for any city-dwelling gentleman, and you'll find something quite wonderful here. It's been an umbrella shop since 1830, and when you enter, you're instantly transported back in time. It's great fun just being in the store and finding out about the different options, including umbrellas made by East London artisans. They also repair umbrellas on-site, handy if you go through them the way I do.
Konum

53 New Oxford St

England, WC1A 1BL
Foursquare tarafından desteklenmektedir
Equip yourself for London's unpredictable weather at James Smith & Sons. This family-owned shop opened in 1867 and has been hand-crafting umbrellas and walking sticks ever since. Housed in a Grade II-listed building, the shop is a work of art in itself and well worth a visit come rain or shine.
Classic Victorian Shop. Best continuously operating example of a typical victorian shop & specialising in hand made umbrellas & walking sticks. Has to be seen to be believed!