Treasures of Monte Pellegrino
Treasures of Monte Pellegrino
Son 24 misafir, bunun hayatta bir kez yaşanabilecek bir deneyim olduğunu söyledi
Grup büyüklüğü
6 kişiye kadar
Şunlar dâhildir:
Ulaşım, Ekipman
dilinde
İngilizce, İspanyolca, İtalyanca
Treasures of Monte Pellegrino
Treasures of Monte Pellegrino
Son 24 misafir, bunun hayatta bir kez yaşanabilecek bir deneyim olduğunu söyledi
Grup büyüklüğü
6 kişiye kadar
Şunlar dâhildir:
Ulaşım, Ekipman
dilinde
İngilizce, İspanyolca, İtalyanca
HIGH QUALITY EXPERIENCE INTO THE LAND'S LIFE, NATURE, CULTURE AND HISTORY The experience consists of a ring path trekking which crosses all the main spots of M.Pellegrino, "the most beautiful hill in the world" (according to J.W. Von Goethe). The route takes place within the natural reserve (A area), and crosses various ecosystems of vegetation, pine woods, Mediterranean scrub, oak woods, a canyon, a natural pool and rocky areas. We'll visit the Sanctuary of Santa Rosalia, the Saint Patron of Palermo, with a church inside a cave, we'll admire different views of the city from above and have a snack tasting some traditional street foods. The route can be modified according to the participants. The path is 10 km long but there are many variations to make it shorter or longer, harder or easier. This route is not touristic, it's very beautiful and particular, into the wild, and even the majority of the locals don't know it. You'll get a panoramic view seeing the city and the sea from above. I'll share my knowledge about the local fauna and flora, the geology, the information about the surrounding us nature and the history of the places we cross. A real treasure you can't miss if you visit Palermo and if you love to walk inside nature. Perfect to get a complete view and understanding of the city.
Hi everyone, Since I was a child I have had a great passion for the mountains. At 8 years this passion led me to attend a scout group. After 10 years of trekking and exploration activities throughout Sicily, I started practicing climbing and mountaineering. In 2017 I traveled by bike and climbed my firsts ten 4000, alone, into the Alps, including Mont Blanc. I did courses to become a guide and took part in many projects based on team working and facilitation. I know every path and every secret corner of the area of Palermo including the best sea and mountain spots. I love playing sports, walking, being in harmony with the nature which surrounds me, enjoying the scenery and sharing them with people who join the tour. "The real voyage of discovery consists not in seeking new lands, but in having new eyes" is my motto.

If you need a ride, I can pick you up in my car from a point close to your accommodation. It would be also an occasion for…

I can share with you a pair of walking sticks. I CAN'T PROVIDE SHOES. You should provide good shoes by yourself (according…
Misafir değerlendirmeleri
Değerlendirme sayfaları için gezinme bölümü
We'll Cross a Canyon, talking about the geology process which created it. Some woods, of pines and oaks trees, a little pond, full of biodiversity. We'll visit the Church of Santa Rosalia and we'll taste some traditional street food like "Panelle e Crocchè sandwich". From above we'll reach at least 3 different sightseeing points from which I'll explain you some views of the city and its neighborhoods.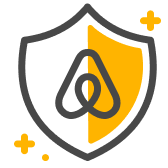 Misafir güvenliği
Açık hava etkinlikleri risk taşır ve bu deneyimin bir parçası olarak tehlikeli durumlara maruz kalabilirsiniz. Yeteneklerinizi ve koşulları (konum, hava durumu ve ekipman gibi) göz önüne alarak deneyimi güvenle gerçekleştirebileceğinizden emin olun.
Tüm deneyimler, satın alımdan sonraki 24 saat içinde veya deneyim başlamadan en az 7 gün önce iptal edilirse ücretin tamamı iade edilir.
Her zaman Airbnb aracılığıyla iletişim kurun. Ödemenizi korumak için Airbnb web sitesi veya uygulaması dışında asla para transferi yapmayın ya da iletişim kurmayın.
6 kişiye kadar 7 ve üzeri yaştaki misafirler katılabilir. Good walking skills. To be confident inside mountain's path
The trek is very easy, but good walking skills are required. It would last at least 6 hours, with a lunch in betwen.
Airbnb Deneyimleri kalite açısından titizlikle incelenir
Airbnb Deneyimleri kalite açısından titizlikle incelenir
Yaşadıkları yeri ve yaptıkları işi seven yerel kişiler tarafından yönetilir.

Küçük, samimi gruplarla asla kalabalığın içinde kaybolup gitmezsiniz.

Her deneyim, benzersiz erişim bakımından değerlendirilir.
Treasures of Monte Pellegrino