Runyon Kanyonu'nda bir kurtarma köpeği ile yürüyüşe çıkın
Runyon Kanyonu'nda bir kurtarma köpeği ile yürüyüşe çıkın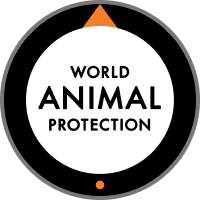 World Animal Protection ile birlikte oluşturulan kurallar
Climb Hollywood hills with adoptable pups
Duration
2 hour |||| 2 hours
Group Size
Up to 20 people
Hosted in
Çince (Geleneksel), İngilizce
Runyon Kanyonu'nda bir kurtarma köpeği ile yürüyüşe çıkın
Runyon Kanyonu'nda bir kurtarma köpeği ile yürüyüşe çıkın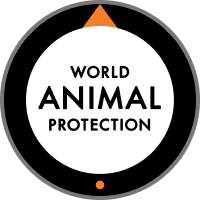 World Animal Protection ile birlikte oluşturulan kurallar
Climb Hollywood hills with adoptable pups
Duration
2 hour |||| 2 hours
Group Size
Up to 20 people
Hosted in
Çince (Geleneksel), İngilizce
The Original Rescue Dog Hike, read the reviews! We hike with multiple dogs that are up for adoption right now! We'll set off from West Hollywood and hike up Runyon Canyon with new friends: a jovial pack of rescue dogs. Along with exercising and socializing these dogs, you'll help us take photos of them to publicize their cases. As we hike, we'll photograph the pack in Hollywood-centric locations. Your photos will be used to help bring in donations for the pups' care and generate adoption interest. Along the way we will have great views, including of the Hollywood sign, and perhaps a celebrity sighting! Note that your payment for this Experience is a donation to the Animal Welfare Non-Profit, helping pay for the care of the very dogs you will be walking! Lonely Planet wrote about our Experience: https://www.lonelyplanet.com/news/2018/01/03/hike-runyon-canyon-with-rescue-dogs/ Videos of this Experience: vimeo.com/252904686 vimeo.com/252904550 vimeo.com/252904466 Visiting San Diego? We offer a similar Experience in San Diego, California: https://www.airbnb.com/experiences/207388
Tüm ev sahipleri, World Animal Protection ile birlikte oluşturulan kurallara uymak zorundadır.

Önemseyen uzman ev sahipleri

Biyologlar, çevreciler, çiftçiler ve daha birçok kişiden bilgi alın.

Alpakalardan zebralara kadar 300'den fazla türde hayvanla tanışın.
Free Animal Doctor
Free Animal Doctor helps individuals and organizations raise money for animals when they cannot afford some or all of the money needed for their care. We provide a secure crowdfunding platform, where all donations are paid to the veterinarian. www.facebook.com/FreeAnimalDr
Bu, bu deneyime ödediğiniz tutarın tamamının Free Animal Doctor adlı kuruluşa gittiği bir sosyal etki deneyimidir.

Water bottle
Değerlendirme sayfaları için gezinme bölümü
Runyon Canyon Park is a 160-acre park at the eastern end of the Santa Monica Mountains. It's a popular spot for hiking, especially among celebrities and dog lovers. At the top there are great views from the Hollywood Sign to the beach!
Tüm deneyimler, satın alımdan sonraki 24 saat içinde iptal edilebilir ve ücretlerinin tamamı iade edilir.
Always communicate through Airbnb. To protect your payment, never transfer money or communicate outside of the Airbnb website or app.
20 kişiye kadar 12 ve üzeri yaştaki misafirler katılabilir. Ebeveynler 2 yaşından küçük çocuklarını da getirebilir.
We will be in direct sun, bring sunscreen & other protective wear. There are no bathrooms in Runyon Canyon. Your friendly dog is welcome to join us! Please note that street parking is very difficult.
Runyon Kanyonu'nda bir kurtarma köpeği ile yürüyüşe çıkın