Magic Forest and Healing Spring Water
Magic Forest and Healing Spring Water
Grup büyüklüğü
4 kişiye kadar
Şunlar dâhildir:
Yiyecek, İçecekler, Ulaşım
Magic Forest and Healing Spring Water
Magic Forest and Healing Spring Water
Grup büyüklüğü
4 kişiye kadar
Şunlar dâhildir:
Yiyecek, İçecekler, Ulaşım
I will pick you up and we will go to one of my favorite places were i often go to recharge. We will go for a mindful hike through a pine forest towards a natural spring. Taking in the surrounding nature with all our senses to ground, relax and expand our energy field. There we fill up our bottles, so we can enjoy the benefits of the healing spring water during the rest of our walk. I will explain the health properties of spring water. We will follow natural trails in the forest and around a small lake. Mindfully engaging all our senses so that we become one with living earth and all the beings we meet on our path. We will find a nice spot by the lake and rest and have some "Swedish fika"(tea time). Then If you wish I would love to guide you through a meditation to further ground and feel even more connected and present, with the forest and its inhabitants. I will gladly share what I know about healing water, grounding/earthing, sacred places and the health benefits of the Swedish forest. It is also possible to go for a refreshing swim in the lake. We will be a small and exclusive group or a private walk.
I work as a healer and therapist. My background is also as a photographer and film professional. My passion for adventure, inner and outer journeys has taken me to many sacred sites around the world as well as local places close to my home, where I'm often called to do energy work. I live right outside the city of Stockholm by the Archipelago. And it is when I'm in nature that I feel most alive and connected. Becoming one with the living earth -the animals, trees, flowers, insects, the elements, is one of the subjects I love to teach and share through meditation and mindfulness. For me nature is The place to heal, to rejuvenate, restore and to have fun. The amazing thing is that the beautiful Swedish forest is readily available 25 min from city central. I look forward to share my experiences with other travelers and make new friends.

Since I am a Raw Food chef I will prepare some healthy Raw Food snack or cake for our tea time stop at our chosen location in…

I love tea so I will bring my favorite flavored green or white tea.

Transport is included.
Misafir değerlendirmeleri
Değerlendirme sayfaları için gezinme bölümü
It is always something special and mysterious about a place were there is a natural spring. The energies are ofter high in vibration and there is a certain sense of purity. Some people come here to meditate. The spring is also very appreciated by all the runners and outdoor people passing by and drinking the cool clear water. Most of the visitors like myself come here every week with empty big bottles to fill up our daily drinking supply.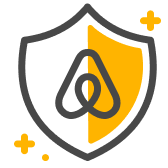 Misafir güvenliği
Açık hava etkinlikleri risk taşır ve bu deneyimin bir parçası olarak tehlikeli durumlara maruz kalabilirsiniz. Yeteneklerinizi ve koşulları (konum, hava durumu ve ekipman gibi) göz önüne alarak deneyimi güvenle gerçekleştirebileceğinizden emin olun.
Tüm deneyimler, satın alımdan sonraki 24 saat içinde veya deneyim başlamadan en az 7 gün önce iptal edilirse ücretin tamamı iade edilir.
Her zaman Airbnb aracılığıyla iletişim kurun. Ödemenizi korumak için Airbnb web sitesi veya uygulaması dışında asla para transferi yapmayın ya da iletişim kurmayın.
4 kişiye kadar 18 ve üzeri yaştaki misafirler katılabilir.
I offer privet tours upon request.
Airbnb Deneyimleri kalite açısından titizlikle incelenir
Airbnb Deneyimleri kalite açısından titizlikle incelenir
Yaşadıkları yeri ve yaptıkları işi seven yerel kişiler tarafından yönetilir.

Küçük, samimi gruplarla asla kalabalığın içinde kaybolup gitmezsiniz.

Her deneyim, benzersiz erişim bakımından değerlendirilir.
Magic Forest and Healing Spring Water