Slow Food Galapagos Conscience Travel
Slow Food Galapagos Conscience Travel
Island hop around Galapagos for wild, up-close encounters with the locals!
Şunlar dâhildir:
Yiyecek, Konaklamalar, Ulaşım, Ekipman
Slow Food Galapagos Conscience Travel
Slow Food Galapagos Conscience Travel
Island hop around Galapagos for wild, up-close encounters with the locals!
Şunlar dâhildir:
Yiyecek, Konaklamalar, Ulaşım, Ekipman
During our 6-day adventure through the Galapagos Islands, we'll be supporting the local farms, restaurants, and hotels that encourage sustainable practices. All the while with local guides and local Slow Food members. With some time to explore on your own, as well. You will sleep with the tortoises at the Monte Mar tortoise reserve, drink fresh coffee from their bio-dynamic coffee project, harvest ingredients at Huerta Luna permaculture farm, taste fresh ceviche and wild goat, catch fish that we'll eat onboard a private yacht, and enjoy a tasting menu at Anker Mar to Table, the most innovative restaurant in Galapagos! When we're not feasting, we'll kayak, snorkel, paddle-board, hike, sail, and enjoy sugar sand beaches. What will you see? Giant Galapagos tortoises, of course, blue-footed boobies, frigate birds, sea lions, Darwin's finches, white-tip sharks, and maybe even some Galapagos penguins!
We are a couple of locals that really care about our islands and we treat our guests like friends and family. We have been leading community-based tourism efforts for 10 years here in the Galapagos Islands. Check out our stellar Galapagos Alternative reviews on TripAdvisor. :) Since starting our local Slow Food chapter and connecting with Airbnb at Terra Madre in Italy, we have developed a Slow Food-inspired multi-day experience that allows you to make a positive impact during your visit to the islands by supporting local farms and the restaurants and hotels that encourage sustainable practices. We are always looking for unique experiences so our guests can have an authentic connection with nature, the culture, and the people..and what better way than through food? Of course you will get to meet all the wild natives too...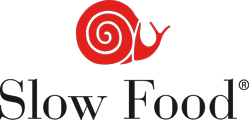 Bu deneyim lezzetli, sosyal yönden sorumlu ve ekolojik olarak sürdürülebilir olmasını sağlayan iyi, temiz ve adil Slow Food ilkelerine uygun olarak tasarlanmıştır.
Slow Food, yerel gıda kültürleri ile geleneklerinin yok olmasını önlemek ve hazır yemek kültürünün yükselişine karşı koymak amacıyla 1989 yılında kurulmuş küresel bir taban hareketi örgütüdür. Kurulduğu günden bugüne herkesin iyi, temiz ve adil gıdaya erişimini sağlamak için çalışan küresel bir harekete dönüşmüştür. Katkınız, ev sahibini desteklemenin yanı sıra Slow Food'un yerel toplulukları güçlendirmek, zanaatkâr çiftçileri ve üreticileri teşvik etmek ve okul bahçeleri ve eğitim projelerini desteklemek üzere dünya çapında projeler uygulamasına yardımcı olacaktır.
Bu, bu deneyime ödediğiniz tutarın tamamının Slow Food adlı kuruluşa gittiği bir sosyal etki deneyimidir.

5 kahvaltılar, 5 öğle yemekleri, 4 akşam yemekleri, 1 tadım menüsü, atıştırmalıklar

villa - 7 gece, otel - 7 gece

3 tekne yolculuğu, 2 otobüs yolculuğu, 2 araba yolculuğu

Spor ekipmanı, güvenlik ekipmanları, açık hava donanımı, diğer
We'll start and end our journey at Seymour Airport on Baltra Island in Ecuador's Galápagos National Park. We'll travel 3 hours to Santa Cruz island, then visit North Seymour and Pinzón islands. Flight to Galapagos are not included.
Tüm deneyimler, satın alımdan sonraki 24 saat içinde iptal edilebilir ve ücretlerinin tamamı iade edilir.
Her zaman Airbnb aracılığıyla iletişim kurun. Ödemenizi korumak için Airbnb web sitesi veya uygulaması dışında asla para transferi yapmayın ya da iletişim kurmayın.
6 kişiye kadar 8 ve üzeri yaştaki misafirler katılabilir. Bu Maceranın etkinlik seviyesi hafif. Guests should know how to swim. Snorkel experience is nice but not required. Bring a reusable water bottle and reject single-use plastics. Bring…
Allow at least two hours before your flight for processing. Pre-check your bags at bio-control and get your TCT card ($20) before checking in for your Galapagos flight. These are two different counters. Have passports and $100 cash ready for Galapagos National Park entrance fee.
6 günlük macera
Slow Food Galapagos Conscience Travel