ICONIC OCEAN POOLS of Sydney Tour
ICONIC OCEAN POOLS of Sydney Tour
Grup büyüklüğü
7 kişiye kadar
Şunlar dâhildir:
Yiyecek, İçecekler, Biletler, Ulaşım, Ekipman
ICONIC OCEAN POOLS of Sydney Tour
ICONIC OCEAN POOLS of Sydney Tour
Grup büyüklüğü
7 kişiye kadar
Şunlar dâhildir:
Yiyecek, İçecekler, Biletler, Ulaşım, Ekipman
IMMERSE yourself. The ONLY tour in Sydney totally devoted to our ICONIC Ocean Pools. HANG OUT like a local, with a local, enjoying our quintessential Sydney beach lifestyle as we explore some of our BEST ocean pools alongside locals enjoying their daily beachside rituals. Sydney's iconic ocean pools were built from the late 1800s to the 1960s for wild swimming and leisure, as a way to enjoy the pleasures of the beach without the sand, surf and sharks! In numbers completely unique to Sydney and NSW, with no other city in the world boasting a similar culture, you'll soon discover why Sydneysiders are obsessed with them! I'll be driving guests to a curated selection of our BEAUTIFUL ocean pools. Some are off the beaten track, some are hidden gems and some have superstar status. You'll be able to enjoy the pools however you choose. You can SWIM in the refreshing saltwater, SUNBATHE, SNORKEL, or simply BREATHE in the fresh sea air. In Winter and cooler weather however, we may spend less time at each pool and see even more pools. Either way, we'll also stop to grab a traditional Aussie lunch snack at my local neighbourhood bakery. The experience finishes back in Bondi Beach where guests can stay and hang out, stroll along the beach or check out my INSIDER TIPS for a fab afternoon in Bondi!
Hey there! I'm a super friendly Sydneysider living by the beach with my husband, two teenage girls and dog Salty and would love to show you one of Sydney's best kept secrets - our ICONIC Ocean Pools - with a culture unique to Sydney and NSW and nowhere else in the world! Our Aussie beach lifestyle, part of our national identity, was formed around these saltwater ocean pools where the lines between the natural and built environment dissolve. Heading to an ocean pool is a rite of passage for a Sydneysider and one that brings a lifetime of fond memories for me. My aim is to immerse you in their charismatic charm and breathtaking beauty so you'll fall in love with them too. So come and join me! I'm a very typical, down to earth Aussie gal who is welcoming, warm, worldly, fun and enthusiastic and I really look forward to meeting you soon!

Just in case you feel hungry at any time, I'll have some healthy muesli/granola bars to get you by.

Drinking water will be provided in double insulated stainless steel bottles.

Ocean Pool Entry Tickets where required.

I'll be driving guests to each pool destination in my people mover. I am also happy to offer a courtesy pick-up…

Whether you're swimming or relaxing poolside, I'll provide beach towels, sunscreen, snorkels, goggles, aqua shoes and a…
Misafir değerlendirmeleri
Değerlendirme sayfaları için gezinme bölümü
We'll kick off the experience at one of Sydney's coolest ocean pools. And then cruise the dramatic Eastern suburbs beaches to explore our most stunning and unique ocean pools, including my local, where we'll also stop for an Aussie lunch. We then finish with a short stroll along the famous Coastal Walk to arrive at our most iconic ocean pool. Start ticking off that Sydney Bucket List! Sydney Ocean Pools! Coastal Walk! Bondi Beach! Aussie Lunch!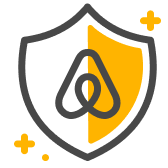 Misafir güvenliği
Açık hava etkinlikleri risk taşır ve bu deneyimin bir parçası olarak tehlikeli durumlara maruz kalabilirsiniz. Yeteneklerinizi ve koşulları (konum, hava durumu ve ekipman gibi) göz önüne alarak deneyimi güvenle gerçekleştirebileceğinizden emin olun.
Tüm deneyimler, satın alımdan sonraki 24 saat içinde veya deneyim başlamadan en az 7 gün önce iptal edilirse ücretin tamamı iade edilir.
Her zaman Airbnb aracılığıyla iletişim kurun. Ödemenizi korumak için Airbnb web sitesi veya uygulaması dışında asla para transferi yapmayın ya da iletişim kurmayın.
7 kişiye kadar 12 ve üzeri yaştaki misafirler katılabilir. The ability to walk up and down stairs and on uneven ground is necessary. Getting to each pool involves small walks of around 2-5 mins up and down stairs. There will also be a short stroll of…
Kimliğinizdeki fotoğrafla eşleşen bir özçekim yapmanız gerekiyor. Böylece, Airbnb'nin deneyime gerçekte kimin gittiğini onaylayabilir. Bunu sadece bir kere yapmak zorundasınız.
Groups of 4-7 guests, please get in touch for special pricing. If you require transportation to the starting point, please see note in What I'll Provide and Meeting Location sections. Children must be 12 years or older. Stairs and uneven ground. Facebook/Instagram photos @iconicoceanpoolssydney
Airbnb Deneyimleri kalite açısından titizlikle incelenir
Airbnb Deneyimleri kalite açısından titizlikle incelenir
Yaşadıkları yeri ve yaptıkları işi seven yerel kişiler tarafından yönetilir.

Küçük, samimi gruplarla asla kalabalığın içinde kaybolup gitmezsiniz.

Her deneyim, benzersiz erişim bakımından değerlendirilir.
ICONIC OCEAN POOLS of Sydney Tour