Paddleboard to fight plastic pollution
Paddleboard to fight plastic pollution
Grup büyüklüğü
4 kişiye kadar
Şunlar dâhildir:
Equipment, Drinks
Paddleboard to fight plastic pollution
Paddleboard to fight plastic pollution
Grup büyüklüğü
4 kişiye kadar
Şunlar dâhildir:
Equipment, Drinks
Join us for a fun stand-up paddleboard session! We'll start by taking you through some technical basics and get you out on the water as quickly as possible. We might very well encounter our friends the sea otters and seals during our outing. After that, we'll stop for a chat on the beach and share some of our most wild adventures with you. If you HAVE SUPed BEFORE: we will suggest some new strokes for you to try and correct your form and technique so you can paddle faster ! Plastic Tides co-founders, Céline and Christian have given talks around the world, using the prism of a SUP expedition to inspire people to limit waste in their day to day life. They'll share what it's like to live onboard a SUP for 11 days and how to plan for trips using minimalism and multifunctionality for guidance. With a desire to become fully immersed in local cultures and natural surroundings in the most remote places of the planet, the Plastic Tides team often finds wild edibles to spice-up (or even replace) their expedition food. The team captivates audiences around the world with their stories from remote streams in Hawai'i, to the rugged mountains of Chamonix, to the magnificent Devil's Isle.
Christian and Céline are co-founders of Plastic Tides, a nonprofit that combines adventure and science to fight plastic pollution via SUP. Our wild adventures take us from remote streams in Hawaii, to Alpine lakes, to the Devil's Isle—and we want to get YOU stoked about SUPing! Céline is a waterwoman, trained as a windsurfing instructor at a prestigious French sailing school located on a remote archipelago in Brittany. Christian is a waterman, certified Level 3 SUP instructor by ACA. (That means he's even certified to take people down rivers with rapids!) Christian is also a sailing captain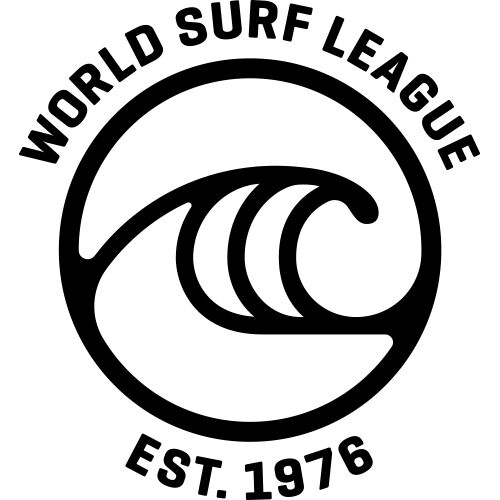 Bu deneyim, dünyanın en iyi sörfçülerinin evi olan WSL tarafından seçildi.
Profesyonel sörf sporu yönetim kuruluşu Dünya Sörf Ligi (WSL), erkek ve kadın shortboard, longboard, büyük dalga ve sıralı yarışların gelişiminden oluşan genel bir turu denetler. 1976 yılından beri her yıl dünya şampiyonlarını ödüllendirir. Üyeleri arasında dünyanın en iyi sörfçülerinden oluşan 2500'den fazla sporcu ve dünya çapında milyonlarca hayranı vardır. Hem profesyonelleri hem de yeni başlayanları destekleyen WSL, suda daha fazla zaman harcadığımızda, dünyanın daha iyi bir yer olacağına inanıyor.
Bu, bu deneyime ödediğiniz tutarın tamamının Plastic Tides adlı kuruluşa gittiği bir sosyal etki deneyimidir.

Water

SUP, life jacket, paddle We'll provide a small dry bag for things you don't want to get wet.
Misafir değerlendirmeleri
Değerlendirme sayfaları için gezinme bölümü
**NOTE** times are flexible, message us for more availabilities We'll start at an easily accessible beach and start meandering up or down the coast (depending on the wind direction), watching surfers and marine life along the way! ~~~
Uygunluk durumu
Aradığınız zaman için uygunluk durumu yoksa .
21 Eki, Pazartesi  

10:00 ila 12:00 arasında.
Tüm deneyimler, satın alımdan sonraki 24 saat içinde iptal edilebilir ve ücretlerinin tamamı iade edilir.
Her zaman Airbnb aracılığıyla iletişim kurun. Ödemenizi korumak için Airbnb web sitesi veya uygulaması dışında asla para transferi yapmayın ya da iletişim kurmayın.
Yaşları 14 ve üstü olan en fazla 4misafir katılabilir.
*Time is flexible * No previous SUP skills required. We'll teach you the ropes so you feel comfortable on the water. **wetsuits** You can do without a wetsuit in the summer, but you might get wet and cold ! We highly suggest you wear one if it's you're first or second time SUPing.
wsl kürek sörfü
Paddleboard to fight plastic pollution