HIKE & SWIM in Gerês National Park
HIKE & SWIM in Gerês National Park
Grup büyüklüğü
8 kişiye kadar
Şunlar dâhildir:
Yiyecek, Ulaşım, Ekipman
dilinde
Fransızca, İngilizce, İspanyolca
HIKE & SWIM in Gerês National Park
HIKE & SWIM in Gerês National Park
Grup büyüklüğü
8 kişiye kadar
Şunlar dâhildir:
Yiyecek, Ulaşım, Ekipman
dilinde
Fransızca, İngilizce, İspanyolca
Hike and swim in Gerês National Park Gerês Nationa Park is situated one and half hour driving from Porto and this is what it will take to be in the heart of the park however we will stop midway to stretch our legs and have a coffee. What we will do... From June to September We will have a 9km hike which will take us to 10 magnificent natural pools situated in the heart of the park. The hike will be divided in 2 stages, 4.5 km from the starting point to the pools, where we will stay for around 1 hour to dive in this amazing and natural pools (depending on people willingness we can stay a bit longer) and then the other 4.5 km back to the starting point. From October to May We will be visiting the Gerês Natural Park as well and instead of a long hike we will have 3 small hikes to visit Gerês lagoon, waterfalls and view points. In order to visit each one of those spots we will walk in the end of the day around 8 km however in between we will stop for a few typical snacks in a typical restaurante with local food made by local people. Just great and extremelly taste :). Check for entire experience on https://www.airbnb.pt/experiences/324818 Arrival to Porto will be around 6:30 PM.
My name is Adriano and I'm from Madeira Island. I lived in this amazing island until my 18 years old, when i had to moove to Porto to do my studies and where I started my hiking experiences more than 15 years ago. Always passionated for hiking, I organized my first hiking excursion by myself to my friends when I was only 13 years old. A bit crazy due to the difficulty of it, but we did well and since then I never stoped. Last year I opened 2 hiking experiences on AIRBNB in Gerês National Park, Porto and in 1 years I got more than 600 reviews :) . Due to the success of it, i asked a friend, Miguel, to be my co-host and help me with that, which allows me now to come back to Madeira and open a hiking experience in the place I born and that I know so well. Hope you can join me and love as others did ;)

Typical snacks

Porto-Gêres-Porto This trip will take 1.5 hours driving each way, so 3 hours in total. if you have car sick please take…

Insurance
Misafir değerlendirmeleri
Değerlendirme sayfaları için gezinme bölümü
Our first Stop will be in midway for a coffee, and strech our legs, this because we know you are in Holidays, so we will not annoy you with so much time inside a car :). Gerês National Park, because is just the best natural place in Portugal and this hike in particularly because anyone can do it and there is the pools which is just amazing in the summer for a swim in the nature to refresh from the warm temperatures.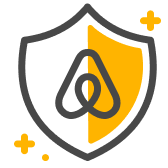 Misafir güvenliği
Açık hava etkinlikleri risk taşır ve bu deneyimin bir parçası olarak tehlikeli durumlara maruz kalabilirsiniz. Yeteneklerinizi ve koşulları (konum, hava durumu ve ekipman gibi) göz önüne alarak deneyimi güvenle gerçekleştirebileceğinizden emin olun.
Tüm deneyimler, satın alımdan sonraki 24 saat içinde veya deneyim başlamadan en az 7 gün önce iptal edilirse ücretin tamamı iade edilir.
Her zaman Airbnb aracılığıyla iletişim kurun. Ödemenizi korumak için Airbnb web sitesi veya uygulaması dışında asla para transferi yapmayın ya da iletişim kurmayın.
8 kişiye kadar her yaştan misafir katılabilir. - The hiking part of this trip is considered easy for people who can easily walk 6 Km. Medium for those who in can easily walk from 3 to 6 km. Difficult for those who are not used to walk more than 3…
Meeting Point will be in the Clérigos Tower. If you need a pick up/dropp off, this will have a cost of 5 euro and you will need to inform me in advance. Insurance is included for all participants.
Airbnb Deneyimleri kalite açısından titizlikle incelenir
Airbnb Deneyimleri kalite açısından titizlikle incelenir
Yaşadıkları yeri ve yaptıkları işi seven yerel kişiler tarafından yönetilir.

Küçük, samimi gruplarla asla kalabalığın içinde kaybolup gitmezsiniz.

Her deneyim, benzersiz erişim bakımından değerlendirilir.
HIKE & SWIM in Gerês National Park