VERSILIA & LUCCA BY VESPA
VERSILIA & LUCCA BY VESPA
Guided tour in the Land where the Mountains meet the Sea
Şunlar dâhildir:
Yiyecek, İçecekler, Konaklamalar, Biletler, Ulaşım, Ekipman
VERSILIA & LUCCA BY VESPA
VERSILIA & LUCCA BY VESPA
Guided tour in the Land where the Mountains meet the Sea
Şunlar dâhildir:
Yiyecek, İçecekler, Konaklamalar, Biletler, Ulaşım, Ekipman
Every day a new adventure on board of the mythical Italian scooter-the symbol of La Dolce Vita-at the discovery of the hidden beauties of a less known, nevertheless sensational Tuscany. From the sea across luxuriant hills planted with olive trees, as far as villages suspended in time and art towns. We will twist hilly roads and whizz along mesmerizing coastal strips, and the sense of freedom will be overwhelming. We will reach marvelous historical towns as Lucca, or Pietrasanta, and enjoy a challenging ride into Versilia's hearth, as far as a tiny magic village, with splendid views over the sharp peaks of the Apuan Alps, and the so-called Monte Forato (the Pierced Mountain). We will delight our palates with local delicacies, and enjoy a kitchen whose recipes can't be found in the chef's manuals. So ... wear your helm, hop on your flaming Vespa and let us guide you into our amazing Tuscany experience! Requirements to book this tour: - Minimum age: 21 - Valid driving licence for car. - Passport or Identity Card. - Driving experience on scooters - Deposit of € 500,00 per Vespa upon Vespa delivery in the form of a pre-authorization by credit card (VISA or Mastercard). - Acceptance and signature of a standard rental contract upon delivery - Vespa is delivered with full thank PLEASE NOTE: The 2nd person riding on the back of the Vespa (Passenger) enjoys a discount of € 250
Hello, we are Marta & Elena. Marta is a professional tourist and nature guide who, besides a deep love and knowledge of the territory has an uncontainable passion for scooters and bikes, which she's been riding since over 20 years . Elena is the manager of an established Tuscan Tour operator, "That's Tuscany" , as well as licensed tour leader. She started her company in 1996 and is being leading it succesfully for over 20 years. She's been on an epic ride ever since, irrestibly attracted by new challenges and tourism trends, which she faces thanks to her determination and deep attachment to her Land. She used to ride scooters since she was a teenager and never gave up. In 2011 she opened a Vespa Scoter division, and since then she creates ultimate experiences by Vespa sharing fun and love for her Land with her hosts.

2 akşam yemekleri, 1 öğle yemeği, 1 tadım menüsü

Şarap, su, kokteyl, kahve

otel - 2 gece

Giriş ücreti

3 scooter yolculuğu

Emniyet ekipmanları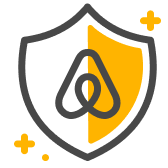 Misafir güvenliği
Her macera sektör kurallarına uygun olarak gerçekleştirilir. En iyi uygulamaları ve standartları tanımlamak amacıyla macera seyahatlerinde uzman olan lider kuruluş Adventure Travel Trade Association ile birlikte çalışıyoruz.
Tüm deneyimler, satın alımdan sonraki 24 saat içinde iptal edilebilir ve ücretlerinin tamamı iade edilir.
Her zaman Airbnb aracılığıyla iletişim kurun. Ödemenizi korumak için Airbnb web sitesi veya uygulaması dışında asla para transferi yapmayın ya da iletişim kurmayın.
6 kişiye kadar 21 ve üzeri yaştaki misafirler katılabilir. Bu macera hafif etkinlik seviyesine sahip. Driving experience on scooter. Valid Driving licence ( cat B, for car)
Kimliğinizdeki fotoğrafla eşleşen bir özçekim yapmanız gerekiyor. Böylece, Airbnb'nin deneyime gerçekte kimin gittiğini onaylayabilir. Bunu sadece bir kere yapmak zorundasınız.
Bu deneyimde alkol bulunmaktadır. Yalnızca yasal içki içme yaşını karşılayan misafirlere alkollü içki servisi yapılacaktır.
Accommodation is based on shared double rooms in BB treatment. Breakfast is buffet style. Please wear comfortable clothing and sport shoes during activities. Bring sun glasses, sun cream, and a jacket in case of wind or light rain. The order of visits and itinerary is subject to changes.
Airbnb Deneyimleri kalite açısından titizlikle incelenir
Airbnb Deneyimleri kalite açısından titizlikle incelenir
Yaşadıkları yeri ve yaptıkları işi seven yerel kişiler tarafından yönetilir.

Küçük, samimi gruplarla asla kalabalığın içinde kaybolup gitmezsiniz.

Her deneyim, benzersiz erişim bakımından değerlendirilir.
3 günlük macera
VERSILIA & LUCCA BY VESPA