Hike Wedding Cake Rock & the Marley's
Hike Wedding Cake Rock & the Marley's
Grup büyüklüğü
4 kişiye kadar
Şunlar dâhildir:
Yiyecek, İçecekler, Biletler, Ekipman
Hike Wedding Cake Rock & the Marley's
Hike Wedding Cake Rock & the Marley's
Grup büyüklüğü
4 kişiye kadar
Şunlar dâhildir:
Yiyecek, İçecekler, Biletler, Ekipman
We're hiking! We will arrive in the bush before the crowds and enjoy uninterrupted photos. We'll drive to Audley Centre then our starting point where we will take a 700m walk to the coast to emerge out of thin bush to a picturesque view of our Coast Track which is an endless vision of the South Pacific Ocean confronted by our 60m high sandstone cliff walls. This is our first photo stop. We'll then follow the safe cliff-side path and shrubland track to arrive at our super-popular stop, The Waterrun where you will see huge boulders that have fallen to the lower cliffs over time. You will cross these cliffs by passing a small creek and have a 2nd photo stop before making your way up the higher cliff's. Here you will see a variety of flowering plants and clumps of eucalyptus, Wattle and Banksia to reach our Instagram famous site, The Wedding Cake Rock for a 3rd photo stop. We'll have a quick snack then continue to cross some gully's and sand dunes to the reach the incredible Marley's. You will cross the heavenly but deceiving unsafe Marley Beach to reach Little Marley stopping for a meal in a cave like rock formation in front of waves crashing into a deep hole in front of you. We will then stroll over to Marley Lagoon to wet our feet in hope of seeing the local Wallabies. Returning for extended sight stops, photos, snacks and Bushtucker tales
I am Sera! I've been trekking and mapping the most beautiful scenic routes in Sydney's Royal National Park for the past 8 years. I've plotted some of the most unseen and difficult to reach spots as well as the most popular beaten tracks dominating social media today. I've teamed up with Kevin who is qualified in 7 adventurous activities + search and rescue. In the past 20 years he's guided guests into remote experiences in 10 countries to step them out of their comfort zones. In his spare time Kevin volunteers his time in search and rescue teams both locally and internationally. We bring, adventure, bush tucker and survival knowledge, privacy and experience for a memorable adventure. For the best client experiences and speedy photos we limit ourselves to 4 people and offer 1 guide per trip.

Choice of a Chicken or Roasted Vegetable Sandwich with a bottle of Water. Snacks will be offered along the way.

You will get a bottle of water or juice.

Entrance fee is included.

We carry First Aid equipment and a Personal Safety Beacon.
Misafir değerlendirmeleri
Değerlendirme sayfaları için gezinme bölümü
We will be in Sydney's Royal National Park, the world's 2nd oldest National Park! If it were a country it would be the 6th largest! We will be in Bundeena section walking the famous Coast Track between Jibbon Head and Wattamolla for 12-13ms. You'll visit 3 main photographic sites along the coasts cliffs, 2 beaches, sand dunes and a Lagoon.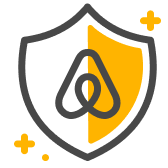 Misafir güvenliği
Açık hava etkinlikleri risk taşır ve bu deneyimin bir parçası olarak tehlikeli durumlara maruz kalabilirsiniz. Yeteneklerinizi ve koşulları (konum, hava durumu ve ekipman gibi) göz önüne alarak deneyimi güvenle gerçekleştirebileceğinizden emin olun.
Tüm deneyimler, satın alımdan sonraki 24 saat içinde veya deneyim başlamadan en az 7 gün önce iptal edilirse ücretin tamamı iade edilir.
Her zaman Airbnb aracılığıyla iletişim kurun. Ödemenizi korumak için Airbnb web sitesi veya uygulaması dışında asla para transferi yapmayın ya da iletişim kurmayın.
4 kişiye kadar 13 ve üzeri yaştaki misafirler katılabilir. Guests should be able to walk 12-13 kilometres and have strength to walk up hill for 5-6 minutes. Guests shouldn't be afraid of heights as we can get a little close to a 60 metre high cliff.
Bu deneyimde alkol bulunmaktadır. Yalnızca yasal içki içme yaşını karşılayan misafirlere alkollü içki servisi yapılacaktır.
- 4 persons maximum for intimacy. - We take and give you your photos too! - Fitness for 12ks walking - 40- 60 cliff sides so a fear of heights may be an issue - Tracks are measured in Grades 1-5 of which 5 is the hardest. Most of this is graded at 1-2 however a 150m section is considered a grade
Airbnb Deneyimleri kalite açısından titizlikle incelenir
Airbnb Deneyimleri kalite açısından titizlikle incelenir
Yaşadıkları yeri ve yaptıkları işi seven yerel kişiler tarafından yönetilir.

Küçük, samimi gruplarla asla kalabalığın içinde kaybolup gitmezsiniz.

Her deneyim, benzersiz erişim bakımından değerlendirilir.
Hike Wedding Cake Rock & the Marley's